On Saturday 16th August, Five of Nine Club members and family attended Acorns Children's Hospice, Birmingham to take part in a volunteer day where we were given the task of redecorating the conference room as part of our first ever Freemasonry in the Community activity.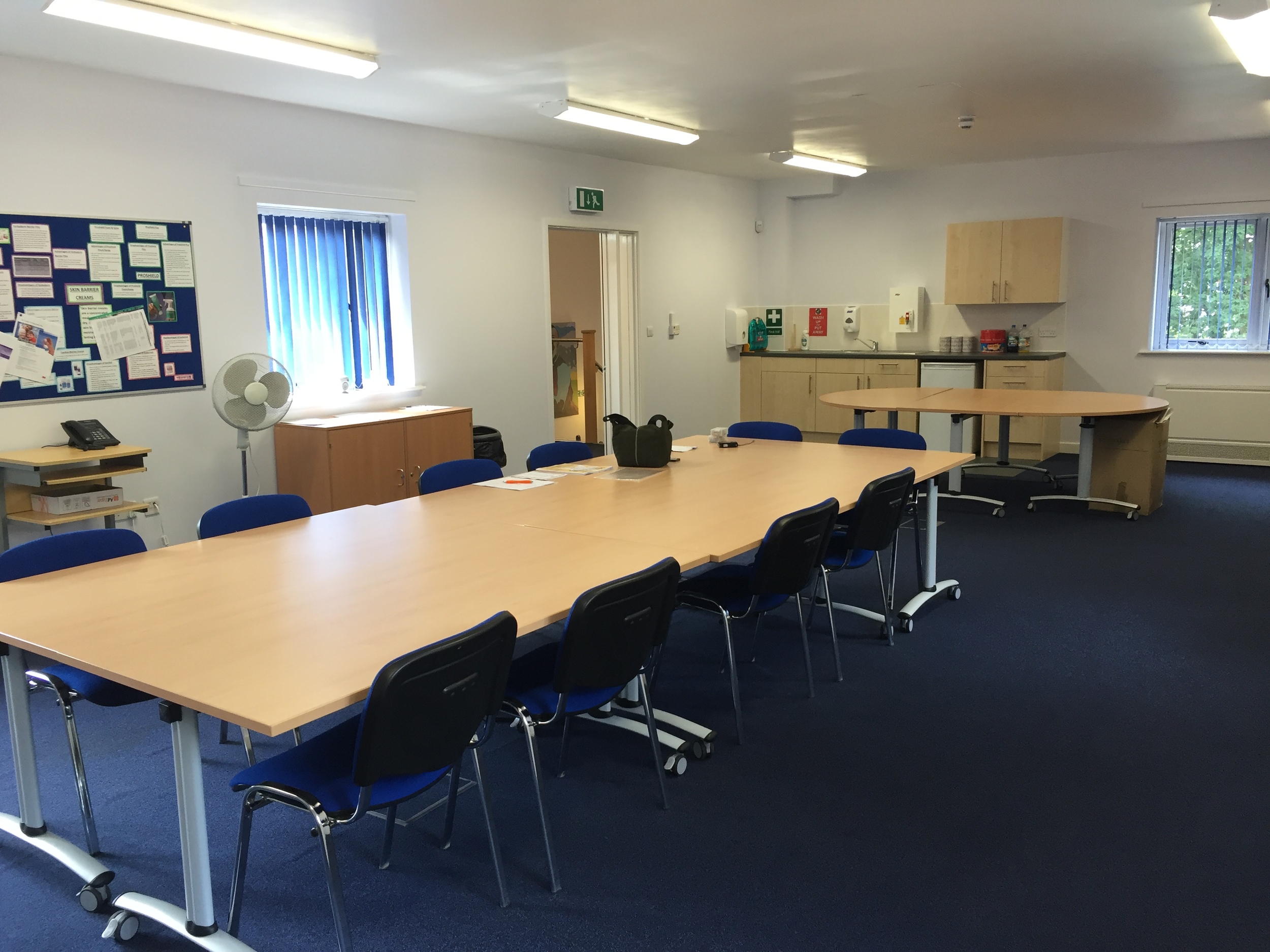 Our crew assembled at 0900 and were given a briefing from staff at the hospice, sporting the clubs t-shirts we quickly set to task, the large conference room which is used not only for meetings but also by Acorns sibling groups and also the Parents & Grandparents groups, was given the full makeover, we decorated from the ceiling to the floor, dismantling the room and then repainting, the #5of9 crew worked well and after a few hours the bacon sandwiches and coffee were greatly welcomed, with the tanks refuelled we put the room back together and with a quick whip round with a vacuum cleaner it looked like new! Such was the enthusiasm of the members we then headed outside and with our remaining time, repainted the fence surrounding the front car park!
The hospice which was established in 1988 provides care for babies, children and young people from 0-18 with life limiting or life threatening conditions and also gives support to their families. In the last year, they have supported over 800 children and more than 1,030 families, including those who are bereaved.
Once the crew finished off their tasks this was met with approval after an inspection by Chris Reed, Care Manager who said, "The clubs efforts today are greatly appreciated, helping the charity through volunteering allows us to better use donations we receive to pay for the care and support we provide".
The club's members had a great time helping out at the Hospice and found the whole experience very rewarding, a tour of the facility was kindly given and this really gave a sense of perspective to what we had done, towards the end of the day and really putting the icing on the cake WBro John Hayward Provincial Grand Charity Steward for Warwickshire joined us to present a cheque on behalf of the Warwickshire Province for a staggering £10,000 which was gratefully received by Debbie Slater, Fundraising Manager of Acorns Hospice, Debbie told us:
'It costs £9.2m each year to run the hospice and 2/3rds of that has to be found from donations, this money will help us in our work and the local communities will benefit greatly, thank you so much for such a kind donation'.
Taking Freemasonry out into the community today through the Five of Nine Club at Acorns Hospice we hope will have a great effect upon the communities that it serves and the members who took part, likewise raise the profile of what we do and help improve people's perception of Freemasonry in general.
By D. Thomas